Brian M. Lingerfelt, MD
Medical Oncology and Hematology Specialist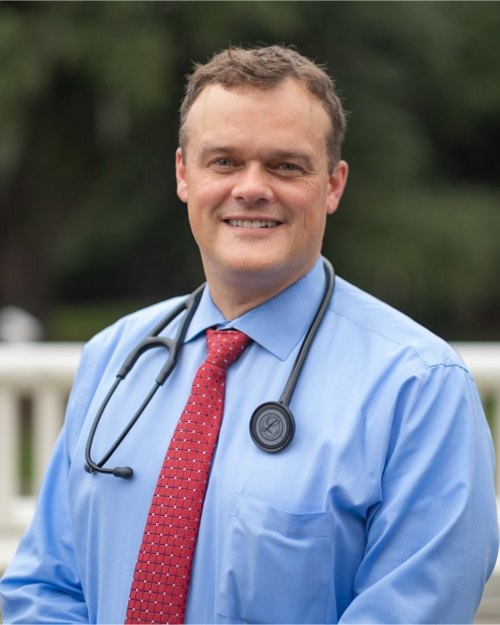 Brian M. Lingerfelt, MD earned his undergraduate degree in Chemistry from Furman University in Greenville, South Carolina. He graduated from Virginia Commonwealth University School of Medicine at the Medical College of Virginia Campus in Richmond, Virginia, and continued his medical training with an internship and residency in Internal Medicine at Virginia Commonwealth University Health System. He completed his fellowship in Hematology and Medical Oncology at the Emory University Winship Cancer Institute in Atlanta, Georgia.
Dr. Lingerfelt performed extensive laboratory research at Furman University synthesizing anti-cancer drugs and at Virginia Commonwealth University Health System analyzing the effect of checkpoint kinase inhibitors in multiple myeloma cell lines. His clinical research at Emory University focused on the inflammatory response to tyrosine kinase inhibitors in kidney cancer.
He has published in the Journal of Supportive Oncology, the Journal of Pharmaceutical and Biomedical Analysis, and Bioorganic and Medicinal Chemistry. He is a member of the American Medical Association, the American Society of Clinical Oncology, and the American Society of Hematology. Dr. Lingerfelt joined Charleston Oncology, P.A., in 2012.
Choose your preferred location Charleston Oncology's Clinical Trials most recent non–small cell lung cancer trial enrolled the most people in the world. Gene Saylors, MD, oncologist and hematologist at Charleston Oncology, will present the positive findings at the American Association for Cancer Research 2022 Annual Meeting. "When administering a new trial, we are always cautiously optimistic," says Dr. Gene Saylors. "The positive results of this Neoadjuvant Lung Trial resulted in rapid FDA approval due to its impressive outcomes."
read more