Clinical Trials
A clinical trial is carefully supervised research that is done prior to the release of a drug to the general public. Before a drug enters the clinical trial phase, it is extensively tested through basic or preclinical research in the laboratory and with animals. Please contact our office for questions regarding available trials.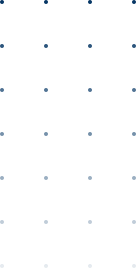 Benefits
The opportunity to become involved in researching an investigational drug that would otherwise not be available. (Additional treatment options)
The possibility of free study medication.
Contributing to medical science that could help yourself and other patients now and in the future.
One of the essential steps in the development process of clinical trials is for people like you who volunteer to receive the drug and are observed for its effects. Through these trials, investigational new drugs are tested to determine whether they can benefit human beings. But before this can happen, people must volunteer and participate – a choice that may benefit not only the individual but many others.
Whether a clinical trial is right for you depends on several factors, including your medical condition and/or medical history. Not every disease will have a clinical trial at our office. But this situation is constantly changing.
Available Trials
We participate in multiple clinical trials in numerous disease states and stages. Please note, available trials can change frequently. Please contact our office for questions regarding available trials.