David M. Ellison, MD
Medical Oncology and Hematology Specialist
David M. Ellison, MD is board-certified in Internal Medicine, Medical Oncology, and Hematology. A graduate of Yale University and Duke University School of Medicine, he completed his residency in Internal Medicine at Johns Hopkins Hospital and his fellowship at Duke University in Hematology/Oncology.
Dr. Ellison was the Medical Director of Roper St. Francis Cancer Center, the Chairman of The RoperCancer Committee from 2002-2012, and served on the Board of Directors for Roper St. Francis Healthcare, as well as the Board of Directors for The Medical Society of South Carolina. He was the founding chairman of the Low Country Affiliate of the Komen for the Cure Foundation.
Dr. Ellison is a past recipient of the Physician Champion Award of the Roper St. Francis Foundation. He is currently the Principal Investigator for several clinical trials of new, promising cancer drugs being conducted at CHOA.
Stories From Dr. Ellison's Patients
Katie Burris
Dr. Ellison and his staff were compassionate and patient with all of my questions throughout my treatment. They were extremely encouraging not only with my treatment but with my decision to cold cap and save some of my hair. I will forever be grateful for Dr. Ellison. He saved my life!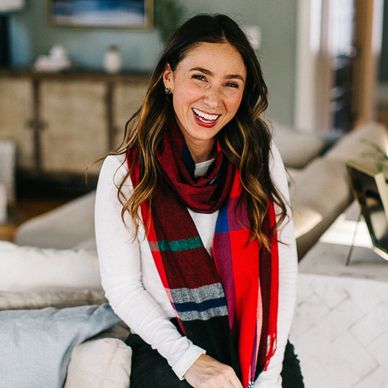 Caitlin McDonnell
At 33 years old I was diagnosed with breast cancer. My husband and I quickly began researching doctors in the area and within a matter of days had a team to help lead the way. Upon meeting Dr. Ellison for the first time I was terrified of any bad news he could possibly give. He took the time to explain my pathology reports and go over a treatment plan that he thought would be best for my scenario. I left his office that day feeling much better than when I'd gone in, and have felt that way each visit since. I underwent a bilateral mastectomy and will be starting chemotherapy in two weeks. We've had numerous calls and visits with Dr. Ellison since my surgery to ask questions (we have done our fair share of research) and he always takes the time to listen to us and give his thoughts. I am a worrier at heart, so having an oncologist who is extremely well educated yet is also able to explain things in a way that puts my mind at ease is extremely important to me. It is my understanding that current evidence of disease or not, I will be under Dr. Ellison's care for a long time and my husband and I are grateful for his expertise and care.
Choose your preferred location Charleston Oncology's Clinical Trials most recent non–small cell lung cancer trial enrolled the most people in the world. Gene Saylors, MD, oncologist and hematologist at Charleston Oncology, will present the positive findings at the American Association for Cancer Research 2022 Annual Meeting. "When administering a new trial, we are always cautiously optimistic," says Dr. Gene Saylors. "The positive results of this Neoadjuvant Lung Trial resulted in rapid FDA approval due to its impressive outcomes."
read more