George Keogh, MD
Medical Oncology and Hematology Specialist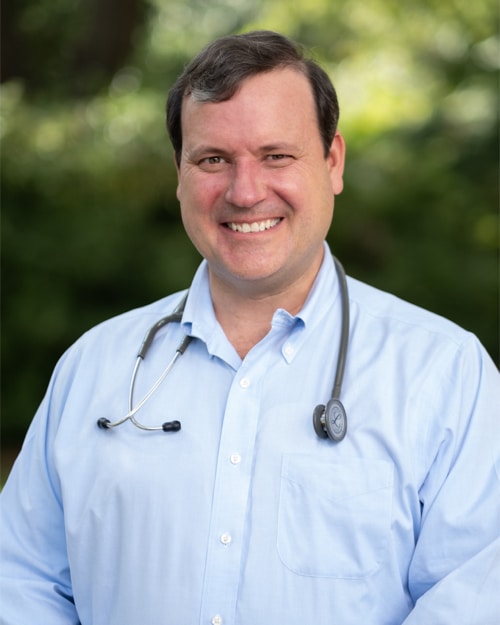 George P. Keogh graduated with a Bachelor of Arts in English Literature from the University of Pennsylvania. He furthered his academic career at Columbia University College of Physicians and Surgeons in New York, NY to earn his Doctor of Medicine in 1998. Dr. Keogh completed his internship and residency in internal medicine at Columbia-Presbyterian Medical Center in New York. There, he conducted a retrospective analysis on the predictive value of cell cycle proteins PTEN and cyclin D1 in tumors of patients with locally advanced breast cancer who underwent high-dose chemotherapy with autologous stem cell support.
In 2004, Dr. Keogh completed his fellowship in hematology and medical oncology at Duke University Medical Center in Durham, North Carolina. He is a partner at Charleston Oncology where his practice has thrived since July 2004. His practice focuses on community-based Hematology and Medical Oncology with an emphasis on breast, genitourinary, and lung cancer services. He currently has publications in Breast Cancer Research and Treatment, as well as publications in the Journal of Clinical Oncology and the Journal of Thoracic Oncology. Dr. Keogh was a Diplomat on the American Board of Internal Medicine from 2001-2011. He received his Medical Oncology Board Certification in 2004 and has been on the Hematology Board since 2005. Highly active in the medical community, Dr. Keogh is a past Board Chairman for Roper Hospital and present Chair of the Roper St. Francis Health Alliance board. He is a member of the American Society of Clinical Oncology and the American Society of Hematology. Known for his high patient satisfaction, Dr. Keogh received the Patients' Choice Award (2016, 2015, 2013, 2011, 2010, 2009, 2008) and the Compassionate Doctor certification (2016, 2014, 2013, 2011, 2010) and 2018's Best Doctors in America award in the Hematology-Oncology category. Dr. Keogh resides in Charleston with his wife, son, and two daughters.
Stories From Dr. Keogh's Patients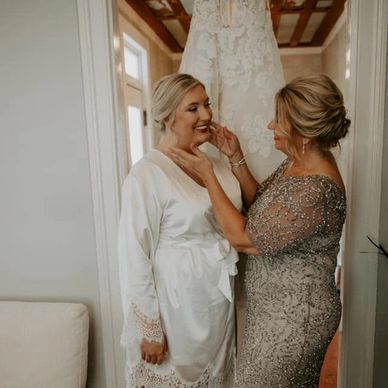 Jayne Sadlon Violette
In 2013, when I received my stage 3 breast cancer diagnosis, I (like all cancer patients) experienced a flood of various thoughts and emotions. I felt profound sadness about the possibility that I might not get to see our only daughter, Alexis, meet and marry the man of her dreams. I wanted to see her future, wanted to be with her when she said "yes to the dress," wanted to see her walk down the aisle to exchange her vows… ALL of that!
Well, this past month, that became a reality, thanks to Dr. "Superman" Keogh and all of you. Not only did I get to witness her marriage to her wonderful husband, Emmanuel Ogbonna, but she also graduated from MUSC with her M.D. and will start her residency in diagnostic radiology in just a few weeks! I can't tell you how grateful I am to Dr. Keogh and all of you. I remain in remission and will look forward to many more wonderful experiences and memories to be made. Here are some photos of the wedding and graduation, both of which I thought I might now see.
Choose your preferred location Charleston Oncology's Clinical Trials most recent non–small cell lung cancer trial enrolled the most people in the world. Gene Saylors, MD, oncologist and hematologist at Charleston Oncology, will present the positive findings at the American Association for Cancer Research 2022 Annual Meeting. "When administering a new trial, we are always cautiously optimistic," says Dr. Gene Saylors. "The positive results of this Neoadjuvant Lung Trial resulted in rapid FDA approval due to its impressive outcomes."
read more