Head & Neck Cancers
Head and neck cancers account for 4% of all cancer diagnoses in the United States, which typically affect men and women over the age of 50. There are many different types of cancers that can affect your head or neck, which is why you need the group of specialists at Charleston Oncology to oversee your care. The team of doctors has extensive experience diagnosing and treating head and neck cancers of all kinds.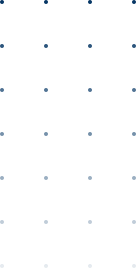 Head and Neck Cancers Q & A
What are the most common types of head and neck cancers?
The category of head and neck cancers is a catch-all classification that encompasses most cancers that affect these two areas. The most common head and neck cancers include:
Oral cancers, which start in your mouth
Oropharyngeal cancer, which affects the back of your mouth or throat
Laryngeal cancer
Hypopharyngeal cancer, which occurs in your throat behind your larynx
Nasal cavity cancer
Paranasal sinus cancer
Most of these cancers are classified as carcinomas, which is a type of cancer that affects the cells in the tissue lining your nose, mouth, and throat.
How are head and neck cancers diagnosed and treated?
There are usually no warning signs that cancer is developing in your head or neck and you usually only become aware of it while investigating a problem you may be having, such as difficulty swallowing or a change in your voice.
If your doctor suspects that cancer might be the cause of your issue, they refer you to the specialists at Charleston Oncology, who will perform a number of tests, including:
Blood tests
Biopsies
Advanced imaging, such as X-rays, MRIs, CT scans, and PET scans
Endoscopy
Barium swallow test
Depending upon the results of these tests, your doctor rules out or confirms a cancer diagnosis and determines what stage it's in, which determines your treatment options.
In most head and neck cancers, the team of oncologists turns to one or more of the following for treatment:
Chemotherapy
Radiation therapy, including CyberKnife®
Immunotherapy
Targeted therapies with specific medications
Clinical trials
Surgery
Rest assured, the team uses the latest guidelines encouraged by the National Comprehensive Cancer Network to treat your cancer.
What if I need a feeding tube?
If your head or neck cancer, or your treatment, puts you in a position where you need a feeding tube, the team of doctors at Charleston Oncology has dieticians on hand to help you learn the ins and outs of the feeding tube.
If you're dealing with a potential head or neck cancer, call Charleston Oncology to request an appointment.
Charleston Oncology's Clinical Trials most recent non–small cell lung cancer trial enrolled the most people in the world. Gene Saylors, MD, oncologist and hematologist at Charleston Oncology, will present the positive findings at the American Association for Cancer Research 2022 Annual Meeting. "When administering a new trial, we are always cautiously optimistic," says Dr. Gene Saylors. "The positive results of this Neoadjuvant Lung Trial resulted in rapid FDA approval due to its impressive outcomes."
read more