I Chose
Charleston Oncology
YOUR CHOICE. YOUR CANCER PARTNER.
Cancer survivors share their stories & experiences with Charleston Oncology. Learn why they're grateful they chose Charleston Oncology to be their cancer care partner.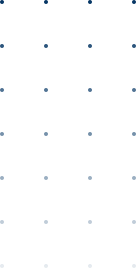 Christiann Moses
Dr. Saylors & her team provide elite patient-centered care! Amidst COVID-19, I was faced with a life-threatening diagnosis of Metastatic Breast Cancer. Needless to say, at 36 years old, as a wife and mother of a 6-year-old, I was overwhelmed. However, Dr. Saylors responded with urgency. With a consistently calm, yet professional demeanor, she provided a comprehensive treatment plan, reassured me through the process, and helped me to achieve unbelievable progress.
Kisha Lyles
Dr. Michaelsen took the time to answer our questions and concerns. At that moment, I realized my life was not going to be the same, and my "new normal" was unfolding. For example, my destination wedding would be postponed, my hair loss was inevitable, and I would have to go through grueling chemotherapy rounds by myself. I am glad I chose Charleston Oncology! Dr. Michaelsen and the Charleston Oncology staff have proven to be my Allstar Team and for that, I am grateful.
Sheron Hutchinson
I trust them, I know that they know all the traditional treatments for breast cancer, but I also know that they're very experienced in newer therapies, target therapies, so I know that there are a lot of options that they're aware of out there for treatment. I know that I can trust my Doc to tell me what we're doing, how we're doing. I'm very involved, I look at every test and look at all my lab work.
Katie Burris
Dr. Ellison and his staff were compassionate and patient with all of my questions throughout my treatment. They were extremely encouraging not only with my treatment but with my decision to cold cap and save some of my hair. I will forever be grateful for Dr. Ellison. He saved my life!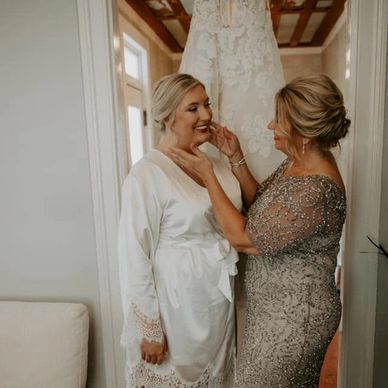 Journey With Dr. "Superman" Keogh
In 2013, when I received my stage 3 breast cancer diagnosis, I (like all cancer patients) experienced a flood of various thoughts and emotions. I felt profound sadness about the possibility that I might not get to see our only daughter, Alexis, meet and marry the man of her dreams. I wanted to see her future, wanted to be with her when she said "yes to the dress," wanted to see her walk down the aisle to exchange her vows… ALL of that! Well, this past month, that became a reality, thanks to Dr. "Superman" Keogh and all of you. Not only did I get to witness her marriage to her wonderful husband, Emmanuel Ogbonna, but she also graduated from MUSC with her M.D. and will start her residency in diagnostic radiology in just a few weeks! I can't tell you how grateful I am to Dr. Keogh and all of you. I remain in remission and will look forward to many more wonderful experiences and memories to be made. Here are some photos of the wedding and graduation, both of which I thought I might now see.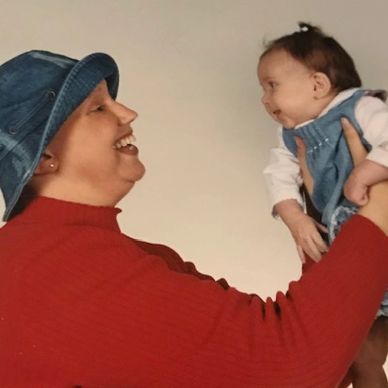 18 Years Cancer Free With Dr. Orcutt
In January 2003 with a 2-month-old baby girl, I (29 years old) was diagnosed with stage 3 breast cancer. Dr. Orcutt and my family soon became "friends." After six chemo treatments, every other week followed by radiation therapy and of course many, many, many CT scans and nuclear bones scans with a few MRIs thrown in and TONS of prayers… I am a survivor! All along I never thought of myself as a survivor- I was just surviving until the next test or next scan or next appointment. Dr. Orcutt was always cautious always looking out for my best interest. 18 years! Yes, 18 years cancer-free and now with an 18-year-old high school graduate. I told him at my most recent appointment that we had come a long way. This is true!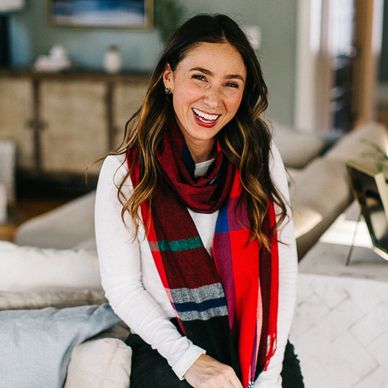 Grateful For Dr. Ellison's Expertise
At 33 years old I was diagnosed with breast cancer. My husband and I quickly began researching doctors in the area and within a matter of days had a team to help lead the way. Upon meeting Dr. Ellison for the first time I was terrified of any bad news he could possibly give. He took the time to explain my pathology reports and go over a treatment plan that he thought would be best for my scenario. I left his office that day feeling much better than when I'd gone in, and have felt that way each visit since. I underwent a bilateral mastectomy and will be starting chemotherapy in two weeks. We've had numerous calls and visits with Dr. Ellison since my surgery to ask questions (we have done our fair share of research) and he always takes the time to listen to us and give his thoughts. I am a worrier at heart, so having an oncologist who is extremely well educated yet is also able to explain things in a way that puts my mind at ease is extremely important to me. It is my understanding that current evidence of disease or not, I will be under Dr. Ellison's care for a long time and my husband and I are grateful for his expertise and care.
Marie Metts On Dr. Holladay
It has been eight years since we started our journey together. From our first meeting, I knew I was going to be in good hands. Dr. Holladay took the time to show and explain to me what my treatment and plan of attack would be for my breast cancer. Dr. Holladay took time to explain how long it would take and all the side effects of chemo and what could be done to help offset or soften the side effects. There were no surprises and Dr. Holladay and his entire TEAM made it as enjoyable of a fight it could be with supporting me and my family during that time. Having Dr. Holladay and his team on my side to fight my cancer was a pleasure. I appreciate Dr. Holladay and would vote for him to be Man of the Year, he is, in my opinion, truly the BEST doctor and I thank him for helping me during a difficult time.
God Bless Dr. Holladay—and Thank You!
Amber Roberson On Dr. Ellison
I first met Dr. Ellison in December 2019 as a 36-year-old female who had just been diagnosed with Triple Negative Breast Cancer. Upon meeting Dr. Ellison I felt that he truly had my well-being in mind when explaining just what my diagnosis meant for not only myself but also my husband. He took the time to answer all of our questions and to explain the treatment plan to us in terms we could understand. I was a candidate for a drug that had just begun being used for my type of breast cancer and Dr. Ellison was able to start me on this drug, which I had a 100% response to. After my bilateral mastectomy in April 2020, I began my four rounds of chemotherapy. As if fighting cancer was not enough there was also a pandemic so it would have been easy to feel as if you were in this fight alone but Dr. Ellison and the sweet and caring nurses in the chemo room became family. I just completed my last round of chemo on July 29, 2020. Dr. Ellison and his wonderful team assisted me in being cancer-free. I truly can't thank Dr. Ellison enough for the great care that I have received and will continue to receive at Charleston Oncology.
Becky Dingle On Dr. Jeter
From the time I was first diagnosed with advanced breast cancer in 2008, I knew I had an uphill battle ahead of me… so I prayed… hard. I asked God, not only to hold my hand through whatever lay ahead but to send me to "His Instruments of Healing"; hand-picked physicians by Him.
Twelve years later, God is still holding my hand and I am with the right oncologist at the right time. Dr. Ashley Jeter! We discovered a few visits in that I was close friends with her mother-in-law, a teacher at my school, and I had taught her husband Will, and both his siblings' social studies in the eighth grade.
As Dr. Jeter explained her plan of action to me, there were many more tests included than I was used to, which made me feel initially uncomfortable, but she told me after getting the results of the initial test that we would work out a compromise (and we have) concerning the timing of tests and the number of them. She was and continues to be open to new ideas from her patients.
My first surgeon told me I probably had three years of longevity based on his expertise… that was 12 years ago. 🙂 Only God knows when the end will come for me, and He has given me the wonderful gift of time to see all my children married, five grandchildren, and five grand-dogs! How blessed I am!
I conclude with an epiphany I have come to understand during my cancer journey – that we, too often, wait in anticipation for a miracle to happen in our lives; unaware that the miracle is actually life itself. Dr. Jeter is helping my miracle continue to bloom.
With utmost appreciation, respect & love,
Becky Dingle
Kathy Greco On Dr. Saylors
Dr. Saylors is so caring and awesome! Going through cancer is just overwhelming. She takes her time and makes sure you understand the diagnosis and the treatment process. Dr. Saylors allows you to ask questions, even if you ask the same question multiple times. She and her staff made such a shocking diagnosis acceptable and manageable. She was a Godsend to me. I feel very fortunate to have her as my oncologist.
Cameron Chamberlain On Dr. Saylors
I was diagnosed with breast cancer in September of 2018. It was a scary stressful time. I work full time as a nurse. I am in my 40's and I have 4 young children at home. This was a complete shock for myself and my family. Dr. Saylors sat across from me at that first meeting and gave me the information I needed to start fighting and stay hopeful. She and her team have stood by me through this. They have been educators, friends and medical providers. They have sat with me while I cried in fear and they listened to my panicked husband when my pain was not controlled. The chemo nurses and the front desk staff- everyone made this a little more bearable. And now, on the other side of chemotherapy, they continue to be there- when I get scared and need reassurance or when I get to celebrate- they are still right along side me through this journey.
Gabriel Middlebrook
Patient Gabriel (Gabe) Middlebrook, a former Charleston Southern University football player, was recently diagnosed with Hodgkin's Lymphoma. He is being treated by Dr. Charles Holladay at Charleston Oncology's North Charleston office. Gabriel's journey is especially close to our Charleston Oncology team, as he is the twin brother of Chelsea Middlebrook, former Operations Manager at our Tricom location.
Jimmy Waddell, Melanoma
Jimmy Waddell was diagnosed with Stage 4 Melanoma in 2014. Shortly after, he began treatment with Dr. Orcutt at Charleston Oncology. Jimmy's wife also became a patient of Dr. Orcutt, "their hero."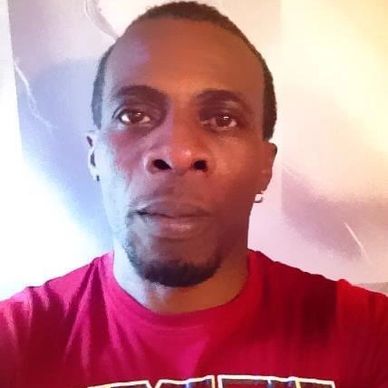 Kenneth Porcher
This was something I never thought would happen to me, having been diagnosed with gastric cancers 7 years ago. Thank you to Dr. Michaelsen! I am whole again, and I want to thank God that they [Charleston Oncology] were there to make this smooth transition. Thank you, Charleston Oncology, you are the best!
"Dr. Saylors is amazing! She treated my wife throughout her breast cancer journey and you can tell she genuinely cares about her patients. I would recommend her to anyone and everyone who needs and oncologist."
– James H.
"The team at Charleston Oncology provides amazing care! They made me feel comfortable and hopeful throughout my treatment, and always went beyond to make my experience better. Thank you Charleston Oncology!"
"I love Charleston Oncology because not only do they make me feel confident that I'm getting the best care, but Charleston Oncology gives that assurance to my family as well."
– Trevor W.
From diagnosis to treatment and follow-ups, Charleston Oncology, as a part of the Department of Bon Secours St. Francis' leading multidisciplinary cancer care team, plays a vital role in guiding patients through their breast cancer journey.
read more