Leukemias
Each year, more than 60,000 people in the United States are diagnosed with leukemia. The good news is that survival rates of this type of cancer have more than quadrupled since 1960 thanks to ever-advancing treatments. At Charleston Oncology, the team of oncologists and hematologists provide these cutting-edge treatments to patients arming them with the tools necessary to combat the disease. To learn more, call to schedule a consultation.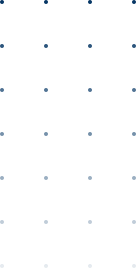 What are the main types of leukemia?
Leukemia is cancer that affects the tissues in your body that are responsible for making blood, namely your bone marrow and lymphatic system. While leukemia can attack any blood cell, it typically targets your white blood cells, rendering them unable to function properly, which, in turn, seriously hinders your ability to fight off infection.
Leukemia takes on several different forms, but the first distinction is whether your leukemia is acute or chronic. With acute leukemia, your body produces immature blood cells that multiply quickly, requiring prompt and aggressive treatment. In chronic forms of leukemia, the disease targets your mature blood cells, which multiply and build up more slowly.
The main types of leukemia that fall under either of these categories are:
Acute lymphocytic leukemia (ALL)
This form of the disease, which starts in the bone marrow, typically strikes children — in fact, it's the most common cancer among children in the United States, accounting for one-third of all cancer diagnoses. That said, ALL does affect adults as well.
Acute myeloid leukemia (AML)
AML is usually diagnosed in adults and starts in the bone marrow, but because it's acute, it travels quickly to your blood and, eventually, onto your organs.
Chronic lymphocytic leukemia (CLL)
This type of disease, which affects your white blood cells, typically develops in older adults and accounts for one-third of all leukemias.
Chronic myeloid leukemia (CML)
CML starts in your bone marrow and makes its way into your blood.
Chronic myelomonocytic leukemia (CMML)
Found mostly in older adults, this leukemia also forms in your bone marrow and travels to your blood.
How is leukemia diagnosed?
The doctors at Charleston Oncology are experts in blood disorders and know exactly what to look out for when diagnosing leukemia. Using multiple blood tests, as well as a sample of your bone marrow, they can quickly determine whether your blood counts are off and look for leukemia-specific characteristics in your blood-producing tissue and blood.
How is leukemia treated?
Because there are so many different types of leukemia, there's no one-size-fits-all treatment protocol. At Charleston Oncology there are a number of effective therapies that successfully combat the disease, including:
Chemotherapy
Immunotherapy
Radiation therapy
Targeted drug therapies
Clinical trials
The doctors work with you to come up with a plan based on your health, your diagnosis, and your goals.
Charleston Oncology's Clinical Trials most recent non–small cell lung cancer trial enrolled the most people in the world. Gene Saylors, MD, oncologist and hematologist at Charleston Oncology, will present the positive findings at the American Association for Cancer Research 2022 Annual Meeting. "When administering a new trial, we are always cautiously optimistic," says Dr. Gene Saylors. "The positive results of this Neoadjuvant Lung Trial resulted in rapid FDA approval due to its impressive outcomes."
read more