Lymphoma
Lymphoma is a catchall term for some different cancers that start in your lymphatic system. The more common type of the disease, non-Hodgkin lymphoma, is one of the most commonly diagnosed cancers, accounting for 4% of all cancers in the United States. No matter what form your lymphoma takes, Charleston Oncology has the tools and expertise necessary to help you get the best treatment available. Patients benefit from the cancer center's state-of-the-art facility, which offers innovative treatments, including clinical trials. To explore your options for lymphoma, call our office today.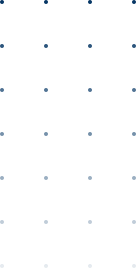 A Story From Our Patient
Gabriel (Gabe) Middlebrook, a former Charleston Southern University football player, was recently diagnosed with Hodgkin's Lymphoma. He is being treated by Dr. Charles Holladay at Charleston Oncology's North Charleston office. Gabriel's journey is especially close to our Charleston Oncology team, as he is the twin brother of Chelsea Middlebrook, Operations Manager at our Tricom location.
What are the most common types of lymphoma?
At its core, lymphoma is cancer that attacks your lymphatic system, which includes your:
Lymph nodes
Spleen
Thymus gland
Bone marrow
There are several different types of lymphoma, including:
Hodgkin lymphoma
Non-Hodgkin lymphoma
Chronic lymphocytic leukemia
Cutaneous B- and T-cell lymphomas
Lymphoma of the skin
Waldenstrom macroglobulinemia
Non-Hodgkin lymphoma and Hodgkin lymphoma are the most common types of cancer.
How is lymphoma diagnosed?
The team of hematologists and oncologists at Charleston Oncology has extensive diagnostic experience with lymphoma, helping their patients get to the bottom of their disease so they can get started on an appropriate treatment plan as quickly as possible.
When you come in for testing, your doctor uses many methods, including:
Removal of one of your lymph nodes for examination
Taking a bone marrow sample for testing
Blood tests
Advanced imaging
With these diagnostic evaluations, alongside a physical examination and a review of your symptoms, your doctor can zero in on your problem and figure out whether the lymphoma is part of it. If it is, there are many ways to go about treating cancer, which depend on your unique situation.
How is lymphoma treated?
It's hard to say what treatments your doctor may recommend, as the options depend entirely upon several things, including:
What type of lymphoma
What stage the disease is in
Your lifestyle preferences
Your current and past medical history
The team at Charleston Oncology use every available treatment, including:
Chemotherapy
Immunotherapy
Radiation
Bone marrow transplant
The doctors are also heavily involved in clinical trials, which you can explore with them once you're diagnosed.
In some cases, lymphoma is very slow to spread so you may avoid treatment for some time and opt for close surveillance. This means that you'll undergo frequent and regular testing as they watch for any signs of your lymphoma becoming more active. If they see something, they jump into action right away.
To learn more about diagnosing and treating all types of lymphoma, call Charleston Oncology to request a consultation.
Charleston Oncology's Clinical Trials most recent non–small cell lung cancer trial enrolled the most people in the world. Gene Saylors, MD, oncologist and hematologist at Charleston Oncology, will present the positive findings at the American Association for Cancer Research 2022 Annual Meeting. "When administering a new trial, we are always cautiously optimistic," says Dr. Gene Saylors. "The positive results of this Neoadjuvant Lung Trial resulted in rapid FDA approval due to its impressive outcomes."
read more