Pancreatic Cancer
Pancreatic cancer accounts for 3% of all cancers in the United States and more than 55,000 men and women are diagnosed with the disease each year. This cancer is highly aggressive and requires prompt treatment, which Charleston Oncology provides. From clinical trials to standard chemotherapy, the team of oncologists ensures that patients have what they need to combat the disease. For more information about pancreatic cancer, call to request a consultation.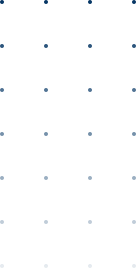 What are the most common types of pancreatic cancer?
Your pancreas has two types of cells and cancer can strike either type. The distinction is important because each requires a different standard of care. The two types are:
Exocrine cells
These cells form the exocrine glands and ducts in your pancreas, which release enzymes into your gastrointestinal tract for digestion.
Endocrine cells
Much smaller in number, these cells make up small islets in your pancreas that produce insulin and glucagon for regulating your blood sugar levels.
In more than 95% of pancreatic cancer diagnoses, the problem lies in your exocrine cells and typically presents itself as an adenocarcinoma. There are other types of cancer that can affect these cells, including:
Adenosquamous carcinomas
Squamous cell carcinomas
Signet ring cell carcinomas
Undifferentiated carcinomas
Undifferentiated carcinomas with giant cells
These types of cancer are highly uncommon, so it's more than likely that any pancreatic diagnosis that involves your endocrine cells is an adenocarcinoma.
In fewer than 5% of pancreatic cancer diagnoses, the disease attacks your endocrine cells.
What are the signs of pancreatic cancer?
Pancreatic cancer is a very aggressive form of cancer and it's often discovered after the cancer has spread. This is why getting checked out at the first sign of a problem is paramount. Typically, the cancer causes the following symptoms:
Pain in your upper abdomen
Pain in your back
Loss of appetite
Weight loss
Jaundice
Fatigue
The onset of diabetes
The rapidly spreading nature of this cancer makes it imperative that you seek medical counsel at Charleston Oncology if you're experiencing any of the symptoms listed above.
How is pancreatic cancer diagnosed and treated?
The most important tool for diagnosing pancreatic cancer is imaging. Your doctor at Charleston Oncology typically orders an MRI, CT scan, or PET scan to get started. If they notice something unusual, they typically follow up with endoscopic ultrasound, as well as a biopsy.
If your doctor confirms the presence of cancer in your pancreas, they work to stage the disease to formulate a treatment plan, which can include:
Surgery to remove the tumor or the entire organ
Chemotherapy
Radiation
Clinical trials
The team at Charleston Oncology Associates also recommends palliative care alongside your treatments to address any issues with pain.
To get comprehensive treatment for pancreatic cancer, call Charleston Oncology to request an appointment.
Charleston Oncology's Clinical Trials most recent non–small cell lung cancer trial enrolled the most people in the world. Gene Saylors, MD, oncologist and hematologist at Charleston Oncology, will present the positive findings at the American Association for Cancer Research 2022 Annual Meeting. "When administering a new trial, we are always cautiously optimistic," says Dr. Gene Saylors. "The positive results of this Neoadjuvant Lung Trial resulted in rapid FDA approval due to its impressive outcomes."
read more