Patient FORMS
For your convenience here are the forms that may be helpful during your journey here at Charleston Oncology.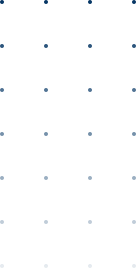 New Patients
Before your first visit to Charleston Oncology, please download the packet, complete it and bring it with you to your first appointment. In addition, please bring a photo ID along with any insurance ID cards/documentation. If you have obtained any medical records, please bring those along with you to your appointment.
about hospital outpatient departments
Thank you for choosing Bon Secours St. Francis Hospital, part of the Roper St. Francis Healthcare health system, for your care. Please note that beginning November 6, 2022, your patient billing statement may look different. Your bill will come from Roper St. Francis Healthcare. This bill may include charges for the physician or provider caring for you as well as separate charges for the services delivered within the facility. Here are some details about hospital outpatient departments and the facility charges.
Patients can use the portal for appointment requests, bill pay, lab results, and many other features. Charleston Oncology's Clinical Trials most recent non–small cell lung cancer trial enrolled the most people in the world. Gene Saylors, MD, oncologist and hematologist at Charleston Oncology, will present the positive findings at the American Association for Cancer Research 2022 Annual Meeting. "When administering a new trial, we are always cautiously optimistic," says Dr. Gene Saylors. "The positive results of this Neoadjuvant Lung Trial resulted in rapid FDA approval due to its impressive outcomes."
read more