Patient Portal
Roper St. Francis Healthcare is excited to bring you MyChart — your new, secure, personalized patient portal. MyChart simplifies your healthcare experience with easy-to-use, convenient features. You must enroll in MyChart to conveniently access your medical records and other portal features. MyChart has replaced the Navigating Care patient portal.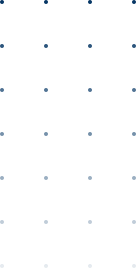 Patients who had care
on or after November 6, 2022
You can use MyChart on your desktop, mobile phone, or tablet to:
Schedule and manage your appointments
Message your providers
Request medication refills
Access medical records, including test results and immunization history
Pay your bills
It's easy to activate your MyChart account. Choose one of these options:
Request to set up an account at your
Roper St. Francis provider's office or with a member of your hospital care team.
Visit mychart.rsfh.com and sign up online.
How to Activate Your MyChart Account
Already have an account?  Log into MyChart.
Don't have an account?  Enroll Today.
Contact the MyChart help desk at (843) 402-2500, 7 a.m. to 10 p.m.
From diagnosis to treatment and follow-ups, Charleston Oncology, as a part of the Department of Bon Secours St. Francis' leading multidisciplinary cancer care team, plays a vital role in guiding patients through their breast cancer journey.
read more