Patient Financial Services
The Patient Financial Services team works to ensure that there are no financial surprises in the patient care process including the cost of treatment. We work with our patients to come up with a payment structure that meets everyone's needs. We explore all avenues to ensure patients receive treatment regardless of financial limitations. We have a team of financial counselors and support staff who verify benefits ahead of appointments, handle authorizations, arrange payment plans, seek financial assistance, and work claim denials. Our team consists of long-term, experienced employees who truly care about easing the stress of the financial burden associated with cancer treatment.
Please contact us at 843-577-6957 if you have any questions or concerns.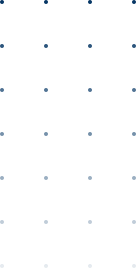 Financial Counseling
Seeking advice on your best options to cover the cost of cancer treatment?
Charleston Oncology has financial counselors who will help alleviate your stress and explore your options.
Financial Assistance
Need help seeking assistance to pay for your treatment?
Learn about the available financial assistance options offered at Charleston Oncology.
Understanding Your Policy
Are you unfamiliar with your individual insurance plan?
Charleston Oncology outlines topics to be aware of before treatment.
Accepted Insurances
Wondering whether we accept your insurance?
Charleston Oncology has listed its accepted insurance plans for your convenience.
Questions & Answers
Questions about billing?
Charleston Oncology has compiled a list of and answers to frequently asked questions.
Common Terminology
Don't understand the terminology of your insurance plan?
Charleston Oncology defines common terminology that insurance plans use in their policies.
Pre-certification, Pre-authorization & Referrals
Does your insurance plan require any of these?
Learn the process for pre-certification, pre-authorizations, and referrals at Charleston Oncology.
Additional Information
Although we are affiliated with Roper and Trident Medical Center, we are an independent practice. They will bill you for their services and we will bill you for ours. We are unable to help you with questions associated with their bill.
We are not part of Roper or Trident hospitals' billing departments. Our financial hardship application/financial assessment is a separate application, which can be obtained here.
We send out statements from PatientCo once a week, divided alphabetically.
Typically, we file all services directly to your insurance company the day after services are rendered. We can generate an itemized statement once these services have been submitted to your insurance.
All copays are due at the time of service. Unless payment arrangements have been made, we expect timely payments from you, on all balances not paid for by your insurance for covered services, i.e., deductibles, coinsurances, and non-covered routine services.
Financial Counseling
Charleston Oncology provides six full-time experienced financial counselors for our patients and their families to assist in alleviating the stress and strain that may occur with cancer treatment. Each patient has access to a financial counselor who will help evaluate insurance benefits and discuss financial responsibilities. In addition, we employ a team of customer care specialists who will verify and reconfirm the details of your active benefits before you arrive at our office.
Once we have an estimate of your expected out-of-pocket responsibility, we will explore drug assistance or set up affordable payment arrangements if necessary and evaluate hardship needs based on a hardship application. These applications may require financial documents which are kept highly confidential.
Financial Assistance
Charleston Oncology employs two dedicated Patient Assistance Specialists who can assist you with the application process for financial assistance from outside national foundations. These foundations include but are not limited to Cancer Care, Patient Access Network Foundation, Chronic Disease Fund, Healthwell Foundation, Patient Services Incorporated, Leukemia and Lymphoma Society, and Patient Advocate Foundation. These foundations may help with deductibles, copays, coinsurance, and insurance premiums if you are on active treatment and meet their qualifications.
Additionally, if you are commercially insured, there may be co-pay card funds available on select medications. We will reach out to you if you qualify for any of these funds.
Foundations and Copay Cards do not cover services if they are not performed on the same day as treatment. Your insurance company must process non-drug services on the same explanation of benefits as your treatment for it to be covered by the foundations. Radiology, office procedure, and lab service balances are expected at the time of service or when statements are received if arrangements are not in place.
If you are underinsured or self-pay, we can provide options internally to assist with the cost of office visits, lab work, and non-drug-related services. We offer a pay-at-time-of-service discount or payment plans. If you are indigent, we can qualify you for a hardship discount based on your financial situation.
Be Proactive
In an effort to best serve you we ask that every patient prior to treatment becomes familiar with their individual insurance plans. When there is a clear understanding of the policies it is easier to navigate through this financial process. Some important topics to be aware of:
Covered services
Co-payments for specialty visits
Yearly deductible and out of pocket. Are they met?
Do co-pays apply to other services other than office visits (CT scans injections/labs/chemotherapy)?
Do I need a referral for outside labs, diagnostic procedures, and CT/X-ray testing?
Are the oncologists at Charleston Oncology in my network of coverage?
COBRA coverage
Job loss resulting in loss of insurance – we provide options
Other health insurance updates/questionnaires
Do I qualify for Medicare/will I be penalized if I don't get Medicare by my current plan?
Change of insurance
Pre-certification, Pre-authorization & Referrals
Insurance companies can take 5-7 days for the authorization process and we are not able to provide services until we receive a valid authorization.
Most insurance companies have strict medical guidelines that we must adhere to before we can approve treatment. These guidelines may not be consistent between various plans, so it is extremely important to let us know when you switch insurances.
Lack of a valid prior authorization may result in an insurance denial which will affect the course of your treatment.
Insurances
This list is constantly updating. If you do not see your insurance or have questions, please feel free to call our new patient team at 1-843-577-6957.
Absolute Total Care
Aetna
Beech Street
Blue Choice
Blue Choice Medicaid
Blue Cross and Blue Shield of SC
Blue Cross and Blue Shield out of state plans
ChampVA
Cigna
Federal Employee Plan
First Choice/Select Health
Humana
Molina
Multiplan
Railroad Medicare
South Carolina State Health Plan
Traditional Medicaid
Traditional Medicare
Tricare Standard and Prime
United Healthcare
Wellcare of South Carolina
Do I receive itemized statements of the services that I receive?
If you wish to receive an itemized statement of treatment, please call our billing department at (843) 577-6957. You will also receive monthly statements from PatientCo. You may request a statement at any time – it only takes a moment to print.
How does the billing process work?
Charleston Oncology will directly bill your insurance provider. Please be sure that we are equipped with the most current insurance information.
Are you able to bill my secondary insurance as well?
Yes, after we receive payment or a denial notice from your primary insurance we will then bill the secondary insurance.
Who do I contact when I have questions in regards to my bill?
Please call our billing department during our business hours which are Monday- Friday 8 am to 5 pm at (843) 577-6957.
Once the insurance company pays the bill is there anything else that I am financially responsible for?
Patients are responsible for their deductibles, co-insurance, or co-payment balances. These are generally due at the time of service. Patients are also responsible for any services that your insurance company deems unnecessary or non-covered.
Will I receive bills from anyone else besides my primary oncologist?
Every case is different but for the most part, you will be receiving a bill from each physician involved in your care. This can include surgeons, assistant surgeons, anesthesiologists, radiologists (for imaging including CT scans, PET/CT scans, nuclear medicine, ultrasounds, and mammograms), pathologists, or a cardiologist. Your care is generally determinant of your disease and the suggested care from your primary oncologist.
Will my insurance cover visits and procedures performed from outside facilities?
Health care plans are distinctive to each patient
so it is in your best interest to be in contact with your insurance company to gain a full understanding of what your plan covers, and
what it does not. Most companies can offer a detailed explanation of your individual benefits.
My insurance was billed but I am still showing a balance?
Most companies only cover certain percentages of charges depending on the coverage. It is best to contact your insurance company directly to get clarification of the fees outstanding.
Does Charleston Oncology have a charitable foundation?
While we participate with many foundations and charitable organizations, we do not offer a separate foundation within our practice. Both Roper and Trident Hospitals have charity assistance available. If you have received statements from them and feel you need assistance, you should apply through them directly.
We are part of Roper or Trident hospitals' billing departments. Our financial hardship application/financial assessment is a separate application, which can be obtained here.
Common Insurance Terminology
Co-Payment: The co-payment is a fixed payment made by the policyholder at the time of service, as required by the insurance provider. Co-pays vary but the policyholder can expect to pay more for specialty visits as well as emergency room visits.
Deductible: The deductible is the total amount that a policyholder must pay in order for their medical coverage to begin. Deductibles are usually reliant on the premiums (or monthly payments). For example, if the policyholder has smaller monthly premiums, then they can expect a larger yearly deductible. This is compared to someone paying higher monthly premiums with a lower yearly deductible. The employer may also set the deductible and out of pocket.
Coinsurance: Coinsurance is the percentage of costs the insured is responsible for paying once the deductible has been met. For instance, an individual with a $500 deductible and 20% coinsurance would pay for the first $500 of medical care costs, and then would pay 20% of subsequent costs until reaching the out-of-pocket maximum for that policy. The insurance company pays 80%. Once the policyholder reaches their out-of-pocket limit, the insurance company pays 100%.
Out-of-Pocket Limit: The Out-of-Pocket Limit (also known as Out-Of-Pocket Maximum) is the maximum amount of money the insured may pay for medical services in a calendar year. The out-of-pocket limit may or may not include the deductible depending on insurers' definition of the term. The maximum amount of money the insured may spend for health care services also may vary whether they are received in or out-of-network. The out-of-pocket may or may not be based on a calendar year.
PPO Insurance (Preferred Provider Organization): A healthcare organization that teams with a collective group of healthcare professionals including physicians, laboratories, and hospitals to provide a reduced cost of care to policyholders who pay a monthly, quarterly, or yearly fee. In general, most PPO policyholders are assigned a primary physician that is able to provide patients with referrals for specialists in their covered network. In most instances, there are deductibles and co-payments that policyholders are responsible for.
HMO (Health Maintenance Organization): A healthcare organization that requires a flat monthly rate, not bound by deductibles, but policyholders are limited to care only within their network (meaning you can only receive treatment from healthcare professionals in your network)
Medicare Advantage Plans (MAs) and Medicare Advantage Plans with Prescription Drug Coverage (MA-PDs)
Medicare Advantage Plans are health plans that are approved by Medicare and provided by private companies such as Aetna, Cigna, Coventry, Health Net, Humana, United HealthCare, WellCare, and many others. Medicare sets the rules for Medicare Advantage Plans and regulates the private companies who operate the Plans.
Medicare Advantage Plans are also sometimes referred to as Medicare Health Plans, Medicare Part C Plans, MAs/MA-PDs, and PFFS (and originally, Medicare Advantage Plans were called Medicare+Choice plans). A Medicare Advantage Plan combines your Medicare Hospitalization (or Medicare Part A) and Medical insurance or Doctor's Visit Coverage (or Medicare Part B) into one Health Plan that provides the same medically necessary services as original Medicare. Some, but not all Medicare Advantage Plans also offer Prescription Drug Coverage (or Medicare Part A and Medicare Part B and Medicare Part D) at no additional cost.
Can anyone join a Medicare Advantage Plan?
No. A person must meet a few conditions to be eligible for a Medicare Advantage Plan. If you wish to enroll in a Medicare Advantage Plan (a MA or MA-PD), you must be: eligible for Medicare, enrolled in both Medicare Part A and Medicare Part B (you can check this by referring to your Red, White, and Blue Medicare Card), live within the Plan's service area (which is county-by-county – not state-by-state), and not have End-Stage Renal Disease (or ERD). For example, if you and a friend both have Medicare Part A and Part B, but live in different counties, your friend may be able to join a Medicare Advantage Plan that has a prescription drug benefit (MA-PD) with a $0 monthly premium. However, this same MAPD may not be available in your county a few miles away.
Do you lose your Original Medicare Part A and Part B when you enroll in Medicare Advantage Plan?
No. Once enrolled in a Medicare Advantage Plan, the private company offering your Plan will take over some of the administrative processes to implement your Medicare benefits; however, you do not lose your Original Medicare. Later, if you wish to leave a Medicare Advantage plan, you can return to your Original Medicare Part A and Part B coverage during either the Annual Coordinated Election Period (AEP) or the Open Enrollment Period (OEP).