Patient Resources
For your convenience here are some resources that may be helpful during your journey here at Charleston Oncology.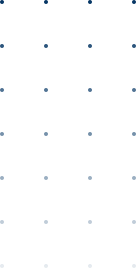 New Patients
Before your first visit to Charleston Oncology, please download the packet, complete it and bring it with you to your first appointment. In addition, please bring a photo ID along with any insurance ID cards/documentation. If you have obtained any medical records, please bring those along with you to your appointment.
about hospital outpatient departments
Thank you for choosing Bon Secours St. Francis Hospital, part of the Roper St. Francis Healthcare health system, for your care. Please note that beginning November 6, 2022, your patient billing statement may look different. Your bill will come from Roper St. Francis Healthcare. This bill may include charges for the physician or provider caring for you as well as separate charges for the services delivered within the facility. Here are some details about hospital outpatient departments and the facility charges.
Patients can use the portal for appointment requests, bill pay, lab results, and many other features. Patient Satisfaction Survey
Please tell us your opinion of the service you received. Your responses will be kept strictly confidential. Thanks for your help.
Oncology Medical Home Survey
We would appreciate it if you took the time to let us know how we are doing. Select our Center: Charleston Oncology, your location and physician. Everything is anonymous.
hospital outpatient department FAQs
What is a hospital outpatient department?
A hospital outpatient department is a location where hospital services are provided even though not located on the main hospital campus. Through a hospital outpatient department, we can offer additional services that are not offered at a private physician's office. These locations allow for seamlessly coordinated high-quality care.
How will this change affect my bill?
Each patient's insurance plan is unique. Depending on your plan and the services you receive, you may or may not have higher out-of-pocket costs when at a hospital outpatient department. You may see a separate facility charge and a physician/professional charge on your bill. The facility charge covers the costs for running the hospital outpatient department location, such as supplies, equipment, and hospital staff, including staff based at the main hospital locations who are responsible for supervision and oversight of the hospital outpatient department. The professional charge covers the cost of your healthcare professional's services. In practices that are not considered a hospital outpatient department, these services are typically combined into one charge. You may now see these charges separately depending on your health plan.
Who do I contact if I have questions about my bill or obtaining financial assistance?
After November 6, 2022, please call (800) 525-7432 for questions about billing or financial assistance for services.
Online Communities & Support
www.caringbridge.org
(This website allows people with cancer to create their own webpage to keep family and friends in the loop regarding their treatments and progress.)
www.kidsaid.com
(This is a safe place for kids to help each other deal with grief and loss. It's a place to deal with feelings in their e-mail support group, to share and view artwork and stories, and for parents and kids to ask questions and find answers.)
www.walkwithsally.org
(A mentoring program for kids who have lost a parent to cancer.)
www.lookgoodfeelbetter.org
(This website is for women with cancer. Providing information regarding makeup techniques and how to improve their appearance during treatment, i.e., hair loss or eyelash loss. This non-profit also provides information on local workshops.)